Do More With Less:
Create Flawless In-Person Events
With EventMobi Onsite
Are you challenged with planning and delivering engaging in-person events on a reduced budget? Do you want to learn how to make the most of your resources and create a seamless experience for your attendees?
If so, this Event Tech Insiders session is for you! Register to access the recording and discover how EventMobi's new Onsite apps and features will help you streamline how you deliver your in-person events.
From increasing event registrations, managing badging, event check-in, and session tracking, to offering sponsors and exhibitors more value plus some unexpected new ways you can use your new event tech tools to manage other tasks, find out how EventMobi makes it easy to design and deliver flawless in-person events.

Create a registration experience that drives sign-ups

Design beautiful event badges in seconds

Easily manage event and session check-in

Ensure event exhibitors can easily capture, score, and follow up with leads

Use your event tech tools in creative new ways to save time and money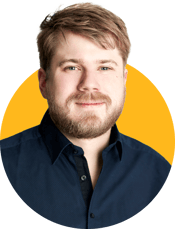 Thorben Grosser

VP of Product Marketing EventMobi
---
Thorben is a seasoned event planner and marketer with more than a decade of experience in the industry including eight years spent as EventMobi Europe's GM. He now oversees the relationship between customers and products, as well as leading go-to-market strategy. Thorben is passionate about educating the next generation of event professionals and when he is not busy helping planners fix their event technology problems, lectures at Victoria University of Applied Sciences in Berlin.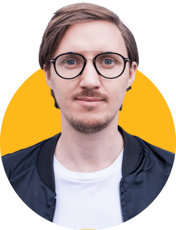 Anton von Verschuer


Director of Sales Europe
EventMobi
---
Anton joined EventMobi in 2020, bringing 10+ years of sales leadership experience in luxury hospitality. As Director of Sales at EventMobi, his focus is to shape the landscape of virtual events in Europe. Since 2014, in partnership with international eventprofs and Thorben, Anton started "Praxisfrühstück", an educational and networking community for event planners. Starting in Berlin, these community events spread to 3 countries, running 50 events over 7 years.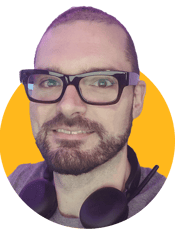 Ryan Sturno


Production Team Manager
EventMobi
---
Ryan got his start in the events industry 15 years ago as a video engineer and went on to deliver large scale projections for events and festivals across the US. His love of live shows led him to project management for large events, coordinating A/V, show calling and logistics for corporate events around the world. At EventMo bi he leverages his in-depth knowledge of event planning, programming media servers, and video production to help event planners deliver exceptional event experiences.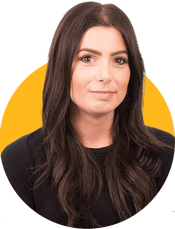 Caitlan Davidson




Director of Customer Support
EventMobi
---
Caitlan Davidson leads EventMobi's Customer Service team across the company's offices in Toronto, Berlin and Manila. Starting as a Support Specialist in 2014, Caitlan has had the opportunity to take on a variety of roles that have allowed her to work closely with EventMobi customers as they plan and deliver their events. Caitlan is an event tech expert, passionate about offering planners the support and training they need to create incredible events using EventMobi.