Get to Know EventMobi:



Acquisition Details & Next Steps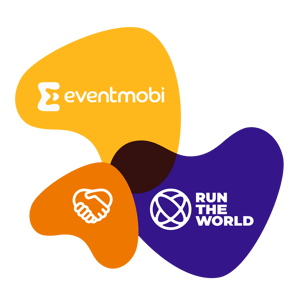 "We're standing at the dawn of a new era for business conferences, events and communities. With the acquisition of Run The World, we're doubling down on our ability to deliver diverse event formats. We're thrilled to welcome Run The World and immerse them in the full value of hybrid events." — Bob Vaez, CEO of EventMobi
As of August 2nd, 2023, Run The World has been acquired by EventMobi. And we know change comes with questions.
Sign up now to access the webinar on-demand, where you'll hear from EventMobi CEO Bob Vaez and VP of Product Marketing Thorben Grosser—and get all those questions answered.
In this webinar, we'll go over:
⭐️ Who EventMobi is and where we came from (ft. "the two brothers saga")
📈 What happens next after the acquisition
🎯 How we've helped 30,000+ event planners run amazing events
🚶 Walkthroughs of our most important in person, hybrid, and virtual event software features
💸 Details on the 50% off offer exclusive to Run The World account holders
Bob Vaez


CEO, EventMobi
---
Bob Vaez is an engineer, and the founder & CEO of EventMobi. A pioneer in building one of the first mobile event apps and engagement platforms in 2010, Bob has overseen the growth of EventMobi to over 100 employees across three continents powering over 30,000+ events. EventMobi's event management & engagement platform is one of the most flexible and easiest to use, while offering a comprehensive set of features and services for in-person, virtual and hybrid events.
Thorben Grosser


VP of Product Marketing, EventMobi
---
Thorben is a seasoned event planner and marketer with more than a decade of experience in the industry including eight years spent as EventMobi Europe's GM. He now oversees the relationship between customers and products, as well as leading go-to-market strategy. Thorben is passionate about educating the next generation of event professionals and when he is not busy helping planners fix their event technology problems, lectures at Victoria University of Applied Sciences in Berlin.