Your Complete Hybrid Checklist Is Here
While the 'when' and 'where' of hybrid may be out of our control, planners are arming themselves with the information they need to hit the ground running.
Sign up now to access EventMobi's Complete Hybrid Event Checklist, a free template ready for you to copy and use as you plan your next event.

Event Scope & Key Strategic Decisions

Interactive Project Dashboard & Progress Tracking
Checklist for 15 Categories

Task Filters (On-Site/Virtual)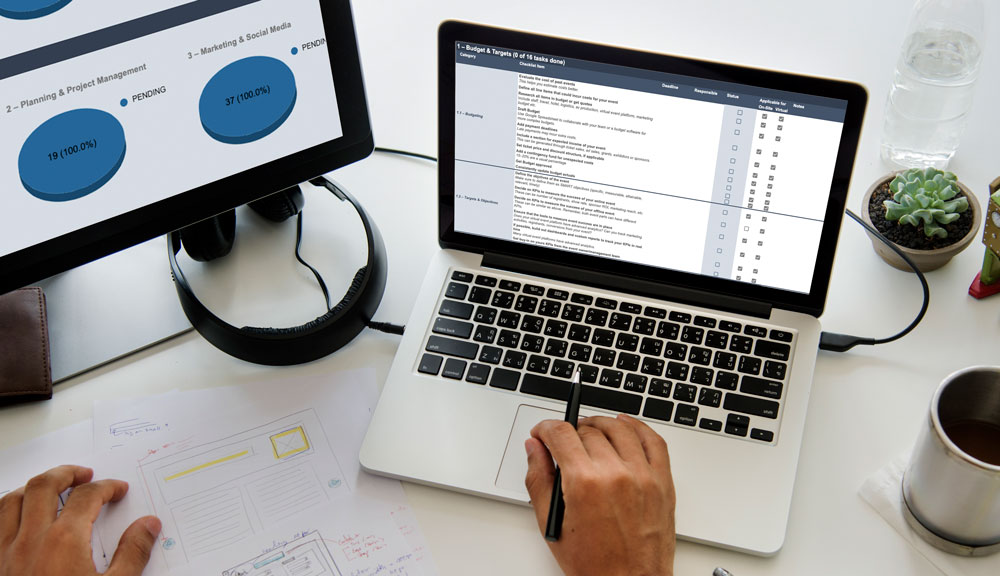 Your Path to Hybrid Success
From budgeting and planning steps to setting up your virtual platform and creating hygiene guidelines for on-site – this Complete Hybrid Checklist Template makes sure you won't miss a thing when planning for your next hybrid event.
Here's what the checklist includes:
Budget & Targets

Planning & Project Management

Marketing & Social Media

Agenda & Event Flow

Registration & Data Flow

Attendees

Speakers & Moderation

Networking & Engagement

Sponsors & Exhibitors

Setting up your Virtual & Mobile Event Platform

Travel & Logistics

On-Site Setup

Risk Management & Hygiene Concept

AV & Virtual Event Production

Post-Event