EXCLUSIVE masterclass
Virtual Events Masterclass: Sponsorship Series
EventMobi will be extending our popular Virtual Events Masterclass series with two brand-new Virtual Event Sponsorship Sessions. With over 15,000+ hours of virtual events experience, we want to share how easy it is to provide measurable value to sponsors at online & hybrid events.
What you'll learn:
New tools to provide sponsorship value at your virtual or hybrid event
Effective sponsorship packaging & pricing strategies
Analytics & KPIs to track your sponsors' success
Behind The Scenes:

How to manage and upload sponsor information into EventMobi's Experience Manager

Smart tactics to get maximum exposure for your top sponsors
In PART 1, Amanda Toms will help you hone in on your sponsors' needs in this new reality, provide a full overview of all of the monetization tools at your disposal in the EventMobi virtual platform, and arm you with ways to package it all together so you're ready to hit the ground selling.

In PART 2, Amanda will take you behind the scenes of EventMobi's Experience Manager and show you how to manage and upload your sponsor information.
REGISTER NOW
September 9 & 16, 2020 at 11AM EDT
PART 1


September 9, 11am EDT
Redesigning Sponsorship in the Virtual World

PART 2


September 16, 11am EDT
Data Management Deep Dive - Setting Up Your Sponsors for Success with EventMobi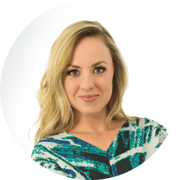 Amanda Toms
Senior Account Manager

EventMobi
As a musician, I fell into the events industry by chance. For years, I frequented hotels as a pianist & vocalist before fatefully landing myself in the world of professional entertainment. From President's Club Awards Dinners, Galas and Networking Receptions, I travelled across Canada/US taking gigs with a number of Corporate and Association clientele when I unearthed my love for meetings and events.

Today I bring together my unique history, passion and love for the industry to give back to those event planners who helped me get where I am now. By arming them with the solutions they need to not only save time, money & paper waste - my focus is to ultimately empower my clients with new ways to create unforgettable attendee experiences from end to end.

And now, seeing the industry from all sides, I know I am at home at EventMobi: where my mission is to help my clients surpass their event objectives by harnessing the power of #eventtech.