ON-DEMAND Session
Virtual Series: The Roadmap to Hybrid



How to Manage Event Logistics for a Hybrid Event
As in-person events return, hybrid event planners may find themselves feeling split between two events. The logistical requirements for in-person event components may differ widely from virtual event components.

If you're wondering what that means for planners, watch moderator Dahlia El Gazzar, discuss tactics and best practices with special guest speaker Tonya Almond, PCMA's VP of Knowledge & Experience Design, in the very first session of EventMobi's newest virtual series: The Roadmap to Hybrid.
You will learn:
Skillsets—What you need to know and where to go to get it

Division of responsibilities—How to divide and conquer with the same event budget and twice the work

Success metrics—How to know if you've realized your objectives or met your match

Tools—How to keep tabs on everything from one location
And much more.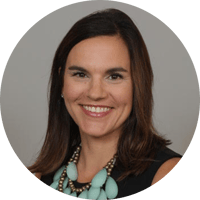 Tonya Almond
VP, Knowledge & Experience Design
PCMA
Tonya Almond is an innovative event strategist who has enjoyed a distinguished and successful career in the meetings/events industry for over 25 years. In her current role at PCMA, she heads up the organization's efforts to demonstrate the importance of business events, with the goal of transforming the design, learning and information-sharing universe.
Tonya and her team drive positive change by positioning PCMA as the platform where knowledge is shared with members through extraordinary experiences and multi-channel engagement. Prior to PCMA, Tonya served as Vice President, Meetings and Continuing Education at the American Academy of Pediatric Dentistry for 8+ years, and before that held senior level roles for two non-profit organizations, overseeing event strategy, exhibits/sponsors and meetings services. She lives in the Chicago area with her husband, Dave, their two boys and their boxer, Izzy.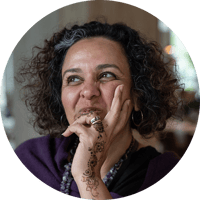 Dahlia El Gazzar

Tech Evangelist & Idea Igniteur DAHLIA+Agency
Dahlia has an OMG-attitude about all things tech and audience engagement solutions. With more than a decade of experience in the meetings and events sector, working on both the professional planning side and as an association collaborator, Dahlia is known as the coffee-fuelled 'go-to' source for trend-setting solutions, eventtech news, and social media expertise.
Recently featured in:
Eventex 100 Top Influencers in Events Industry 2020
Smart Meetings Magazine 2019 Smartest Women in the Industry - Hall Fame
Top 500 People in Events by BizBash 2019
Smart Meetings Magazine 2017 + 2018 Top 100 Smartest Women in the meetings industry who inspire us
Top 25 women in the meetings industry list by Meetings & Conventions Magazine
Top 20 of the #eventprofs US & Canada Power 100 List
Top Five Women in Event Tech List
MeetingsNet's 2015 Changemakers
2014 Meetings Today Magazine's Trendsetter & Industry mover & shaker.