ON-DEMAND WEBINAR
Virtual Masterclass

Delivering Your Hybrid Event: Tips From The Trenches
There's no better way to learn how to deliver a successful hybrid event than by hearing from the planners who've just pulled it off.

This 1-hour Virtual Masterclass features two incredible event organizers who safely delivered hybrid events for associations at the end of 2020.
Harneet Singh of Preseem will share his experience and key learnings from WISPA2020, the Wireless Internet Service Provider Association's first trade show in a year and half held virtually and in-person at The Paris Hotel in Las Vegas, NV in late October 2020.
Sina Bünte, CMP, organized the ICCA Congress 2020, a global hybrid event this past November with 8 hubs, 1500 delegates, 280 associations, 220 speakers and 100 hours of content. She will offer tips and insights gained from delivering the first large scale hybrid event for ICCA and the international association industry.

In a special bonus segment, EventMobi Event Success Manager Soma Su will discuss how to best create both shared and unique experiences for your virtual and in-person attendees.
Watch the session on-demand now to learn all about hybrid best practices from these incredible event profs!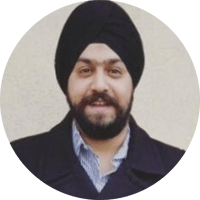 Harneet Singh
Director of Marketing

Preseem
Harneet leads marketing for Aterlo Networks and has been part of the core team since the start of Preseem, a WISPA award winning Quality of Experience (QoE) platform. A marketing strategist with over 11 years of market research, strategy and digital marketing experience, Harneet regularly features as a panelist and moderator at WISPA events and other industry conferences.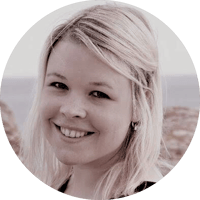 Sina Bünte
Founder

DigitalMind.Events
Sina is the organizer of the ICCA Congress 2020, a global hybrid event with 8 hubs around the world, 1500 delegates, 280 associations, 220 speakers and over 100 hours of content. A certified Digital Event Strategist (DES) and recipient of the prestigious PCMA "20 in their Twenties" Award in 2018, Sina is now setting up her own digital event consultancy, DigitalMind.Events.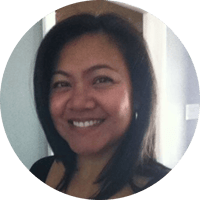 Soma Su
Event Success Manager

EventMobi
Soma is an event planner, producer and project manager with 20+ years experience in the corporate events industry. Her career includes positions at IBM, RealNetworks, Radio Central and Debut Group to name just a few. Before joining EventMobi as an Event Success Manager, Soma was a customer. She now helps event profs deliver incredible event experiences using the EventMobi platform.