ON-DEMAND WEBINAR
Virtual Events Masterclass:




Quality Matters: Livestream and Video Production

for Virtual & Hybrid Events
So, you've decided which platform you will use to host your next virtual or hybrid event. Now, how do you ensure your livestream and video content keeps attendees on the edge of their seats?

In this exclusive 1-hour Virtual Events Masterclass, Ryan Sturno, EventMobi GoLive! Livestream Video Production Manager, and Bruno Hein, EventMobi Sales Manager, will share livestream and video production best practices and insider tips honed from streaming 108,706+ hours of online conference content since April 2020.
What you'll learn:
Building a show optimized for the virtual world
Prepping your remote speakers and pre-recording content
How to effectively brand your event and promote sponsors
How to deliver a smooth and dynamic live virtual event combining live, pre-recorded and engagement pieces
Hybrid livestream logistics
We'll also discuss:
Why it is important to have a virtual green room
When to combine livestream and pre-recorded content in your agenda
Production techniques designed to drive engagement
How to best showcase multi panel discussions
Techniques to make pre-recorded video seem live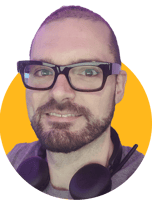 Ryan Sturno

Livestream Video Production Manager
EventMobi GoLive! Production
Ryan got his start in events 15 years ago as a warehouse technician for a small A/V company, and quickly progressed video engineering where he delivered large scale projections for events and festivals across the US. Ryan has also worked as a project manager for corporate events around the world coordinating A/V, show calling and logistics. At EventMobi, he leverages his in-depth knowledge of event planning, programming media servers, and video production to help event planners deliver exceptional livestreams and video content.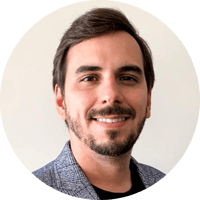 Bruno Hein
Sales Manager
EventMobi

Before managing EventMobi's frontline sales team, Bruno was GM of EventMobi LATAM where he was responsible for introducing event technology to five countries in the region. After five years in the events industry, Bruno has helped over 500 international association, corporate and education organizations find the right tech tools and support services for their events. While the emergence of virtual events in 2020 was driven by necessity, he's a passionate advocate of the power of virtual events to connect different people and markets.