EventMobi and Zoom: The Winning Combination for Virtual Conferences
Combine the power of Zoom meetings and webinars with EventMobi's totally customizable Virtual Event Platform. Now, you can easily create secure, interactive sessions inside your fully branded Virtual Space using EventMobi's new integration with the world's most powerful video conferencing tool.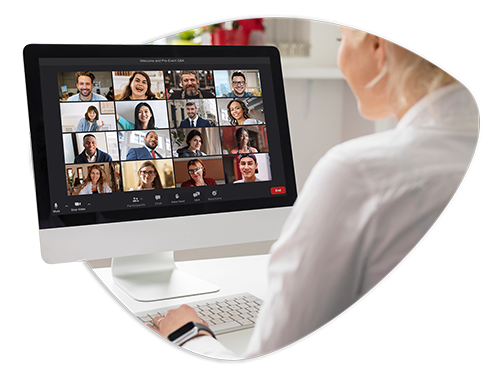 A Seamless Experience for Planners and Attendees
Simply connect your Zoom account to EventMobi and you'll never have to copy/paste a meeting link again. Your attendees will enjoy single click sign in – no meeting ID or password required.
Create interactive breakout sessions with ease, and rest assured the right people will be in the right room. Added security means only registered attendees can join, and they'll be automatically checked in for you.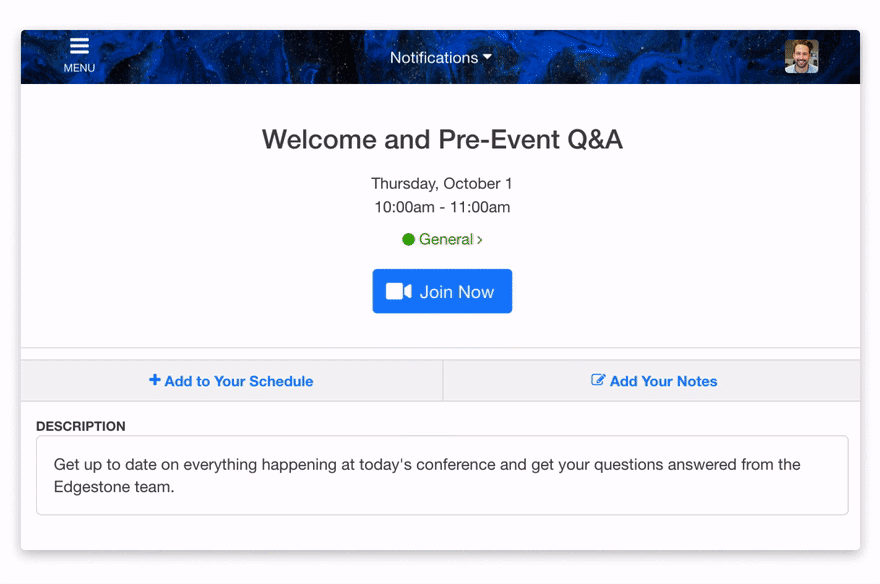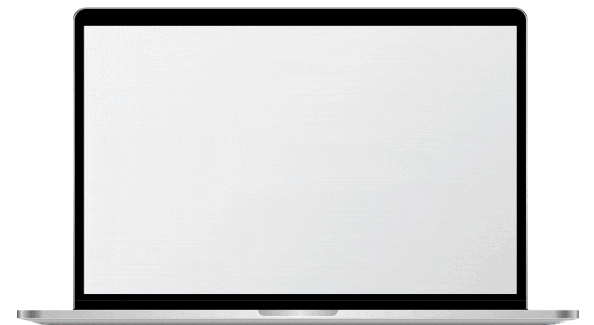 Design Memorable, Branded Virtual Event Experiences
Online events offer an incredible opportunity to increase brand awareness. The EventMobi Virtual Space is fully customizable, allowing you to show off your brand colors, fonts and imagery. Create a unique look and feel for your virtual conference, and wow attendees from the moment they first log in.
EventMobi also makes it easy to create personalized attendee experiences based on ticket type or people groups, allowing you to keep your audience engaged and excited in the face of video conferencing fatigue.
EventMobi GoLive! Production
Did you know EventMobi offers a full range of livestream and video production services? Choose Level 1 Zoom Live Production and let our Zoom experts take care of the complexity of your educational conferences, workshops and board meetings for you.
Combine the versatility of Zoom with the EventMobi Virtual Platform
Best for linear programs with solo speaker sessions
Work with a dedicated Host/Producer and Event Success Manager
Use of EventMobi's Zoom account included